Visionary Organics founded in 2015 by Jerome Coffey and Shay Motion, is an impact-driven media production company utilizing documentary film & social media to illuminate truths, showcase sustainable green solutions and inspire a healthy paradigm shift for the future of humanity. Based in New York and California, servicing clients around the United States.
Our vision came from an awakening in which we saw humanity in all it's abundance. From that moment we were destined to combine the power of film and social media to create positive change. We've dedicated our lives to preserving our understanding of sustainability and promoting those who adhere to ecologically responsible business practices.
Shay has been a documentary filmmaker for 12 years, producing high quality storytelling documentary films to Educate, Entertain and Inspire Humanity. He's produced for such publications as Edible Magazine, SpotOn Magazine, A Taste of New York; his films have been showcased on Verizon Fios 1, Cablevision & Time Warner Cable and has been featured in Newsday and the Huffington Post.
His passion for documenting visionary art brought him to a path in which he discovered the power of utilizing his video making skills as an art form. Dedicating his life to preserving wisdom, Shay has had the honor of collaborating with numerous world-wide influencers such as Author - Deepak Chopra, Visionary Artist - Alex Grey, Filmmaker - Morgan Spurlock, Producer - Russell Simmons, Yoga Master Tao Porchon Lynch, Musician - Nile Rodgers and more. (See Impactful Collaborations below).
Attending Adelphi University, he received a degree in Business Administration allowing him to understand the needs of businesses, utilizing creative branding to reach a company's targeted audience.
Mastering special techniques in filming and editing, Shay has developed a formula for generating the most efficiently produced films in a timely manner, without any personal opinions or bias. Shay believes the films make themselves like piecing a jigsaw puzzle, and that's what makes them unique. They're made with integrity.
He's created a guidebook called Visionary Filmmaking, utilizing the power of film to create positive social impact. In this book, he expresses an encyclopedia of new terms for filmmakers to communicate to produce a film efficiently and with the most "GodFlow", his term which means the beauty in the spirit of the words from the universe.
Shay envisions a film library to preserve our understanding of humanity and create a basis of knowledge for future generations to benefit from.
In his spare time he's also a Master Guitarist, deriving inspiration from many genres including Classic Rock, Jazz, Metal and World Influences. Shay believes playing guitar in between video editing helps release the creative flow.
Jerome is a craftsman who has focused his research in understanding human biology, organics & sustainability. As a multi-media artist, strength coach and culinary innovator, Jerome believes that the human body is a quantum energy field and in order to live optimal one must incorporate positivity through nutritionally dense meals and an active lifestyle.
Since 2015 Jerome has been perfecting the art of documentary film & cinematography using the most up to date technology and techniques. Jerome has made it his mission to preserve the legacies of the most impactful people of our time. He's had the honor of collaborating with extraordinary influencers such as Author Deepak Chopra, Visionary Artists Alex & Allyson Grey, Filmmaker Morgan Spurlock, Grammy Award Winning Musician Nile Rodgers, Yogiraj Alan & Sarah Finger, World Renown Photographer Robert Sturman, Yoga Master Tao Porchon Lynch, Hip Hop Musician MC Yogi and MVP Don Larsen of the New York Yankees, along with many other change makers making a positive impact on our world.
Jerome loves to train as a strength lifter, primarily focused in deadlifting, front squats and compound movements. He's currently developing a strength program which involves less training, but more exercises that engage multiple muscles at once, creating the most efficient work out possible.
Jerome is also a practicing Culinary Innovator. In his spare time, he combines nutrient dense foods, high in protein and fiber and using special blends of herbs and spices he creates super meals that are delicious and nutritious.
His path led him to utilize his knowledge to inspire & optimize humanity. Studying sustainability Jerome incorporates structured business strategies that have a lasting impression in culture for the benefit of society.
Jerome envisions self-sustaining cities with integrated business models that allow abundance for all it's inhabitants.
Our Mission Statement:
"Visionary Organics is an impact-driven media production company which expresses topics in sustainable living with educational and inspirational documentary films, artistic images and inspiring words from the universe. We promote a conscious lifestyle to evolve humanity. We support companies that adhere to ecologically responsible principles. With full integrity and transparency, we believe that we can transform our current paradigm into a greener biosphere."
The Inception:
In September of 2015, organics entrepreneur Jerome Coffey and visionary filmmaker, Shay Motion filmed a meditation retreat in Woodstock, NY.
This was a weekend of peaceful meditation, organic vegan meals, essential oils and other holistic therapies. The quality of life and this new experience set them on a course of alternate living, thinking, and being.
After experiencing an entheogenic vision, Jerome Coffey and Shay Motion saw humanity and nature in it's true abundance. They simultaneously experienced a "golden trip" in which this portal of golden glimmer and beauty shined through upon them, foreshadowing that following a righteous path of goodness will eventually lead to abundance for humanity.
This transformation inspired them to combine both their passions of documentary filmmaking with organics and sustainability. To inspire people with positive solutions and creative ideas for the benefit of humanity.
This was the genesis of Visionary Organics. Documenting and communicating solutions affecting agriculture, climate change, health, and overpopulation.
They realized the future of humanity is dependent upon a symbiotic relationship to planet Earth. Discovering cutting edge solutions and individuals that are on the forefront of a greener paradigm.
Using documentary films and creative social media content, Visionary Organics will inspire millions of people to consume more consciously.
Visionary Organics will advocate for ecologically responsible companies who present solutions to the world's food constraints, making the world a happier place through food and film.
Visionary Organic's speaks veritas. The documentary film content highlights the benefits that these solutions provide to the community and for the betterment of humanity.
Our Mantra:
Love | Divine Intelligence | All One
May, 2017
Interview with Tao Porchon Lynch | Guinness Book of World Records | World's Oldest Yoga Instructor
October 2016
Interview with Visionary Influencer, Russell Simmons | Founder of Tantris Center For Yogic Science, L.A. | Former Founder of Def Jam Records
Appeared in Visionary Organics Documentary "Unbound Potential"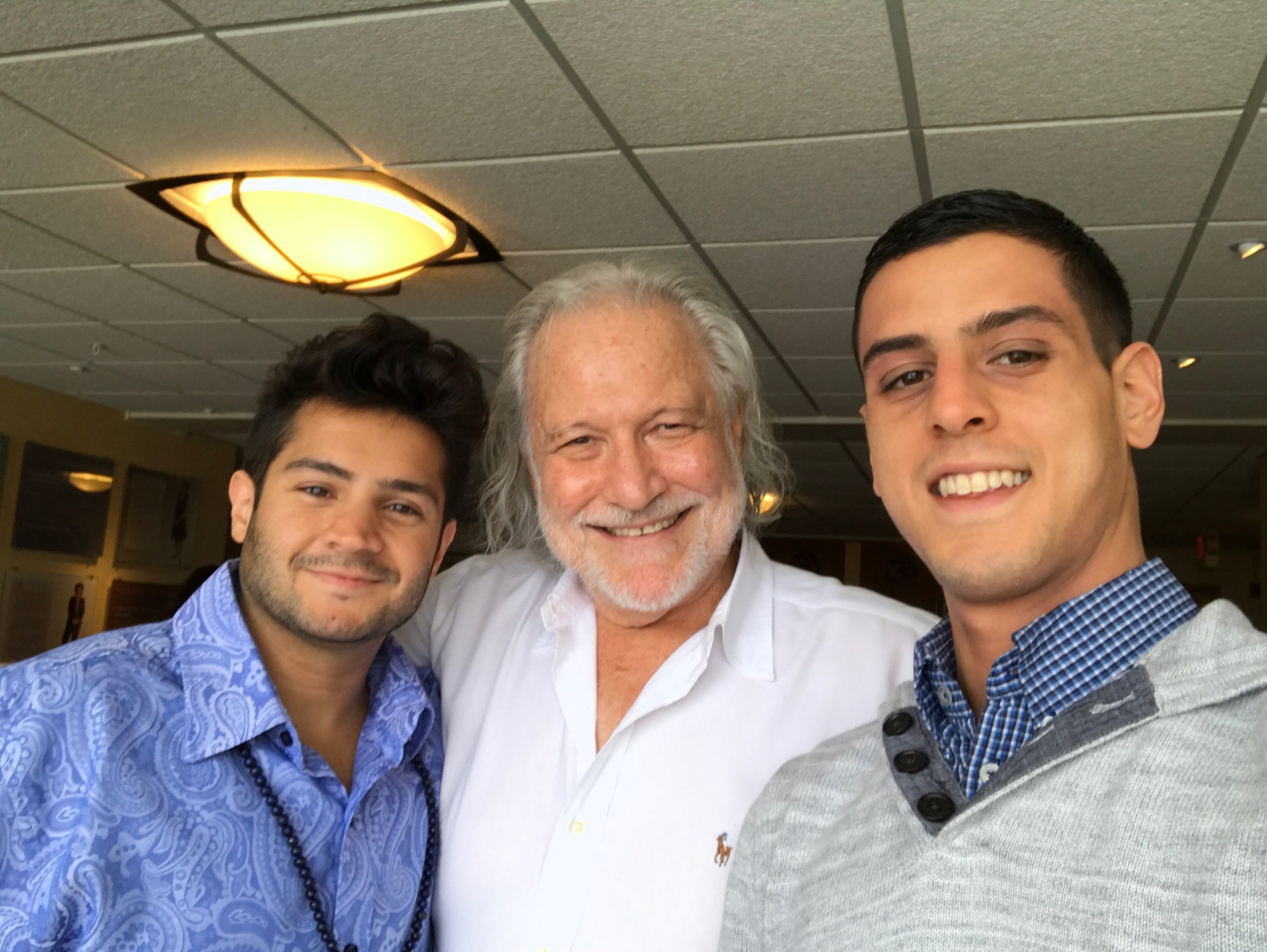 March, 2017
Interview with Yogiraj Alan Finger & Sarah-Platt Finger of Ishta Yoga, NYC
Filmed at Kripalu Center for Yoga & Health